SPECIALIST PELVIC HEALTH
TREATMENTS
Treating women of all ages and for a wide range of issues relating to pelvic health. Athletes who may have incontinence issues, women pre and post pregnancy, sedentary females with pelvic or rectal pain, bowel or bladder issues and pre or post menopausal women.
The Mummy MOT® is your comprehensive post-natal checkup – no matter how long ago you gave birth!
Up to half of all women experience weakness in both the abdominal muscles and pelvic floor muscles after pregnancy and up to a third still have a gap in their tummy muscles at 8 weeks post birth.
SANDRA WRIGHT (OLY)
PELVIC HEALTH SPECIALIST
I specialise in pelvic related physical therapy for men and women across the lifespan. I am extremely passionate about pelvic related physiotherapy and empowering patients to regain control of their own bodies. There isn't a one-size-fits-all treatment plan for pelvic dysfunction but together, we will  create a tailored treatment plan for you to reach your goals safely and effectively.
Though my specialism is the pelvic floor, I take a whole body approach to treatment and care. I will assess your posture, strength, movement patterns and flexibility and I will also evaluate your sleep and eating habits.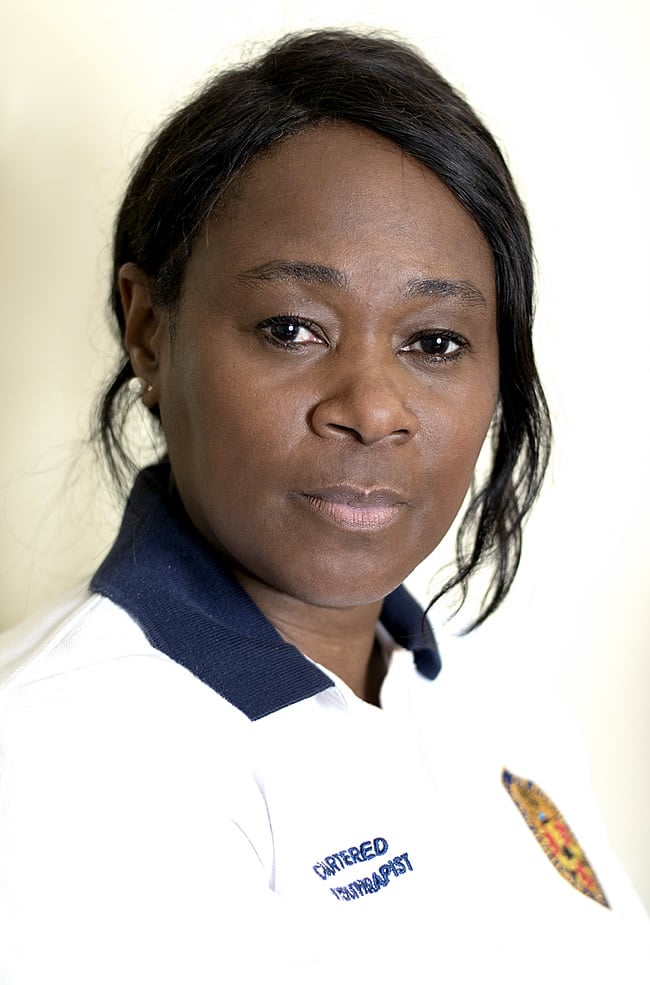 PELVIC FLOOR
DYSFUNCTIONS
Our pelvic floor muscles assist with bladder, bowel and sexual function. They also have a very significant contribution in keeping our core strong and our backs healthy. However, many of us are unaware that these muscles exist and in turn, do very little to keep them healthy and use them appropriately. Pelvic floor dysfunctions are more common than you can imagine but since we don't talk about them they remain untreated and unresolved.
Don't let pelvic dysfunction limit you – let's talk about it!